Professional Mobile Notary Public and Apostille Expert near El Paso.
Masoba Notary and Apostille Services provides honest and experienced document notarization and apostille service in and near El Paso, TX.

2150 Trawood Dr., Suite A271
El Paso, TX 79935


Monday to Saturday
9:00 AM to 6:30 PM
Need us later just ask.
Sunday by Appointment Only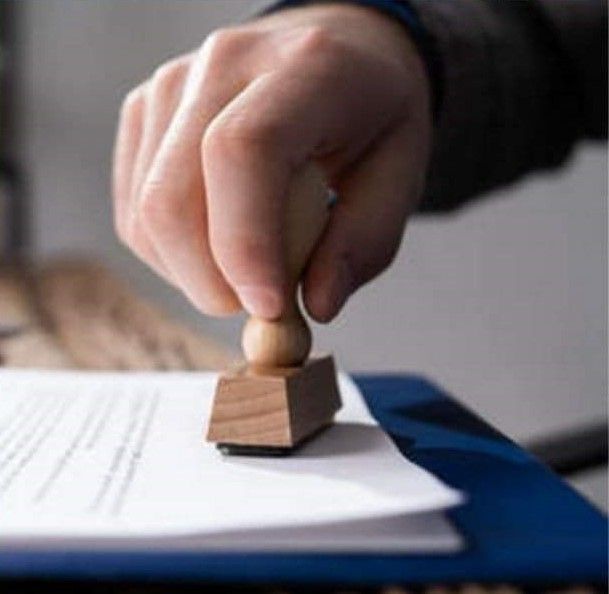 El Paso's Best Notary, Apostille and Loan Signing Agent Service!
We have been providing notary services to El Paso County for well over 15 years.

We are an experienced notary that cares, providing services you can depend on!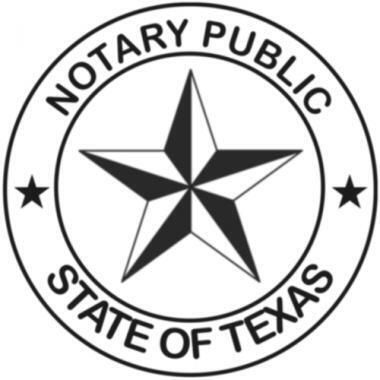 We Provide Notary Services to the Community of El Paso, TX.
How many times have you needed a document notarized and time was running out? You go to your local bank or drug store and find out they no longer offer notary services. Now you can turn to us, Masoba's Mobile Notary Service. We are also Certified Signing Agents!

We work with various title, escrow, lenders, structured settlement, Debt Consolidation Companies, and the general public with impeccable services anytime and anywhere!
Get Your Documents Notarized...Fast!



We Have an Office and We Can Travel to You!

We value your time and are focused on a professional and efficient experience!
Benefits to either you or your Client(s)
Se Habla Español - That is correct! We speak, write and read Spanish. In the El Paso county area this is something that we have found many of our clients appreciate most about us.
Don't have to take time off work.
We go to the location.
No need to rush. Documents signed, explained and notarized.
Benefits for Escrow and Realtor
They don't have to take time off work.
Relieve Office Stress.
We Pick up docs and deliver back the next day. Sometimes even the same day!
Beat the deadlines and end of the month crunch.
We are Certified Signing Agents!
AUTHORIZED SERVICES
Typical Documents for Notarization include:
Acknowledgements
Adoption Documents
Affirmations
Affidavits
Apostilles
Assumed Name Certificates
Automatic Drafting Authorization
Bankruptcy
Bill of Sale
Billing Rights
Borrower Credit Program Disclosure
Borrower's Affidavit
Borrower's Certification /Authorization
Borrower's Disbursement Authorization
Borrower's Income Certification
Business Documents
Certificates
Certificate of Trust
Child Custody Agreements
Claim of Lien
Commercial Loans
Compliance Agreement
Contracts
Copy Certifications
Corporate Quitclaim Deed
Deeds, Deed of Trust (or Mortgage)
Debt Settlement / Consolidation
Declaration of Abandonment of Declared Homestead
Divorce
Drug Testing
Employee Eligibility Forms
Errors and Omissions Correction Agreement
Escrow Waiver
Financial Planning documents
Government Issuance Forms
Grant Deed
Guardianship
Hazard Insurance Authorization
Health Directives
Home Equity Lines of Credit
Home Equity Loans
Home Loans – Conventional, FHA, VA – All Variations
Homestead Declaration
Homestead Waiver
HUD-1 Addendum
HUD-1 Settlement Statement
Identification Affidavits
Impound Authorization
Initial Escrow Account Disclosure
Jurat
Last Will and Testaments
Limited Power of Attorney
Living Wills
Loan Documents
Medical Power of Attorney
Medical Directives
Medical Documents
Mortgage Applications
Name Changes
Notes
Notice of Right to Cancel
Oaths
Occupancy Affidavit
Online Driving School Tests
Parents Consent to Travel
Power of Attorneys
Quitclaim Deed
Refinance Loan
Release of Claim of Mechanic's Lien
Reverse Mortgage Loans
School Documents
Signature Affidavit
Special Power of Attorney/Real Property
Specific Release of Lien
State Application Disclosure
Statement of Information
Structured Settlements
Substitution of Trustee
Tax and Estate Planning Documents
Termination of Right of First Refusal
Time Share Documents
Title Transfers
Towing Company VSF Forms
Trusts
Voting Proxies
Warranty Deed
Written Statements
Any documents that require a notary or you want to have notarized
WE ARE NOT ATTORNIES LICENSED TO PRACTICE LAW IN TEXAS AND MAY NOT GIVE LEGAL ADVICE OR ACCEPT FEES FOR LEGAL ADVICE.
Notary Services for El Paso, TX
Masoba Mobile Notary Services is fully licensed, insured and bonded in the State of Texas.
Fast, Friendly, and Punctual. Save time & gas with our mobile notarial service. We go to you, at your location of choice! Our regular service area covers all over the El Paso County; focusing on our local communities of El Paso, Horizon, Fabens, Socorro, Anthony, and Canutillo.
Schedule An Appointment Today!
For your convenience, you can now use our integrated calendar below to schedule your appointment with a notary today!  

Here's what our customers have to say:
"Very prompt and professional.  Thank you."
— Salvador P.
"Respectfully friendly.  Went above and beyond with a smile when asked to do simple favors because I was stuck in hospital bed."
— Wyatt R.
"The representatives arrived accordingly.  They introduced themselves respectfully and showed their credentials.  Throughout the paperwork process they were patient, knowledgeable in the paperwork requirements and they explained it well.  I will definitely use their notary services in the future.  Thank you!"
— Maria J.
"Great to have this service available to seniors and have the thoroughness of services explained during this unique time."
— Liz M.
"They were amazing!! They were quick and efficient. Very courteous! They got here within 10 minutes, which was exactly what I needed when I realized I needed a notarized letter last minute for an appointment I had within a few  hours. Thank you!! Great work!!"
— communitymedical-ep.com
"Very nice over the phone! Awesome customer service!"
— Priscilla C.
"This was our first experience dealing with power of attorney documents. The two staff members were very helpful and assisted in translating the wording to our mother. Very helpful and very pleased. Thank you"
— William B.
"Service was fast and very convenient. She came to my place of business."
— Reyna R.
"Defenetly would go back!  The price is good they were fast knowledgeable would recommend it!"
— Omar A.
"Fabulous service! I've used them twice now, and they were spot on.  I've met them in their offices and also had them come to a remote location.  Both times they were on time and provided top-notch service.  I will use them again anytime I have any need for a notary."
— Danielle H.

WE ARE NOT ATTORNIES LICENSED TO PRACTICE LAW IN TEXAS AND MAY NOT GIVE LEGAL ADVICE OR ACCEPT FEES FOR LEGAL ADVICE.